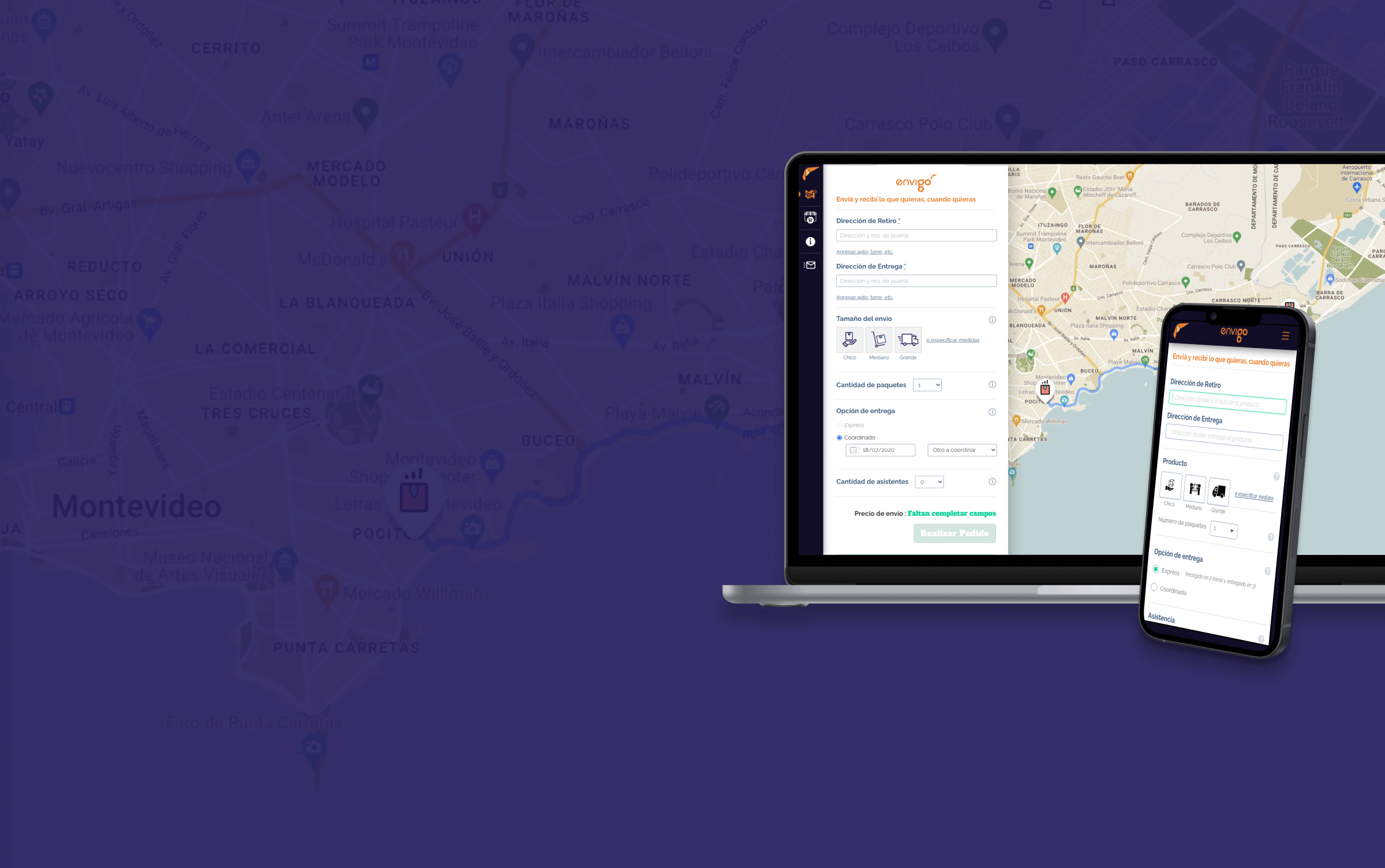 Digital platform for individuals and businesses to request point-to-point deliveries in a matter of seconds.
We began by collecting all the information about the business's main objectives, direct competition, and online commercial strategy. As part of the research, we also tested competitor tools to identify how we could add more value to the user.
Layout
For this stage, it was a priority to design a simple and agile interface that allowed the user to remain in control of the process of defining the pickup and delivery of the package, as well as online payment.
The conversion flow was defined in 3 steps: entering shipping information, user information, and online payment, with an emphasis on reflecting changes in the interface as the user progresses through the flow.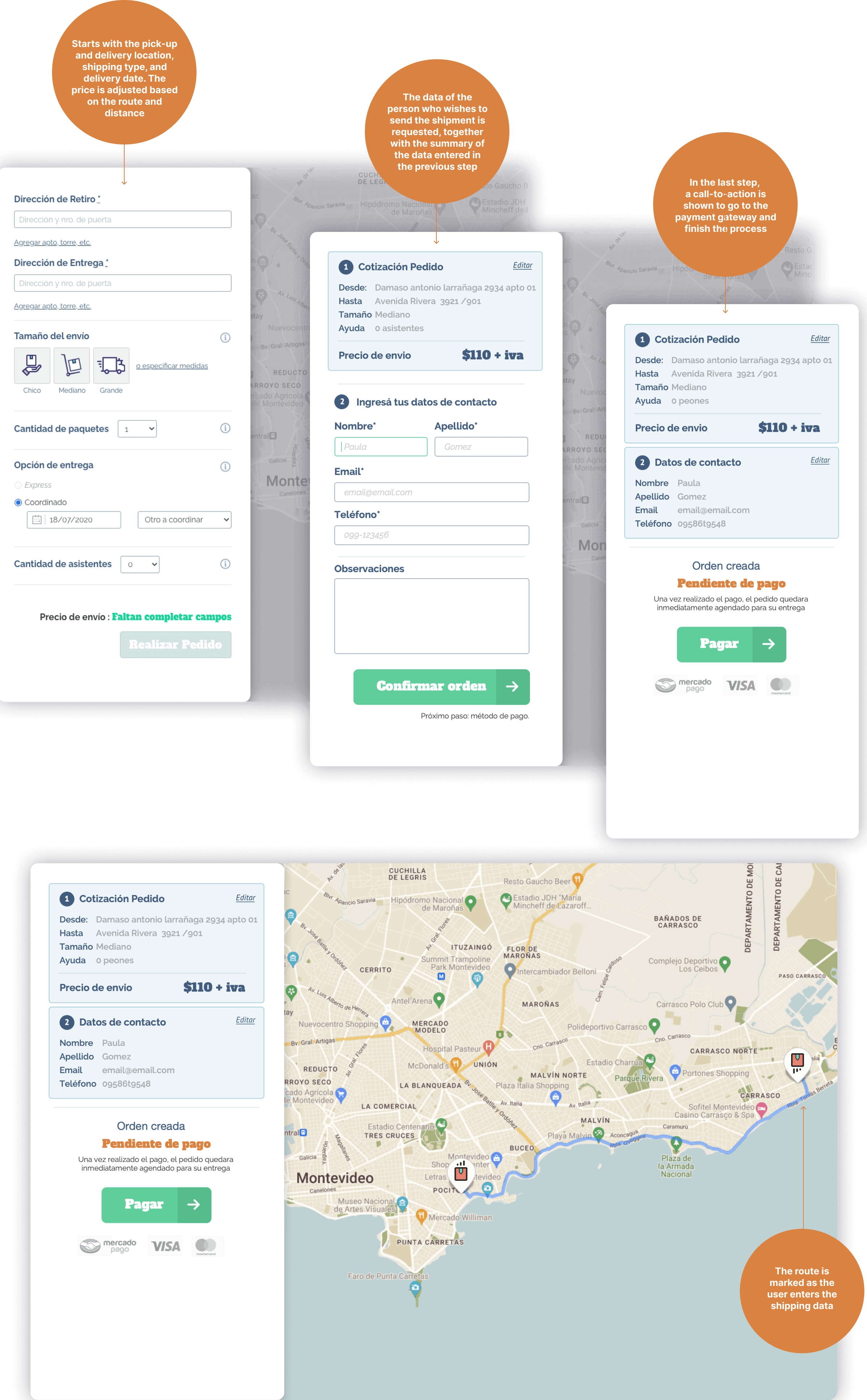 One of the features that stands out in the competitor's product is real-time quoting, as well as the designated route on the map once the pickup and destination of the shipment have been selected.
Once the interaction was defined, screens were designed and the prototype was tested with stakeholders, we moved on to the visual design task. For this stage, we had the logo, an element provided by the client.
In the visual design process, a high-contrast color palette, 2 typography styles of different morphology, and an iconographic set were defined, allowing us to create an interface with clarity and emphasis to help the user in the flow of action.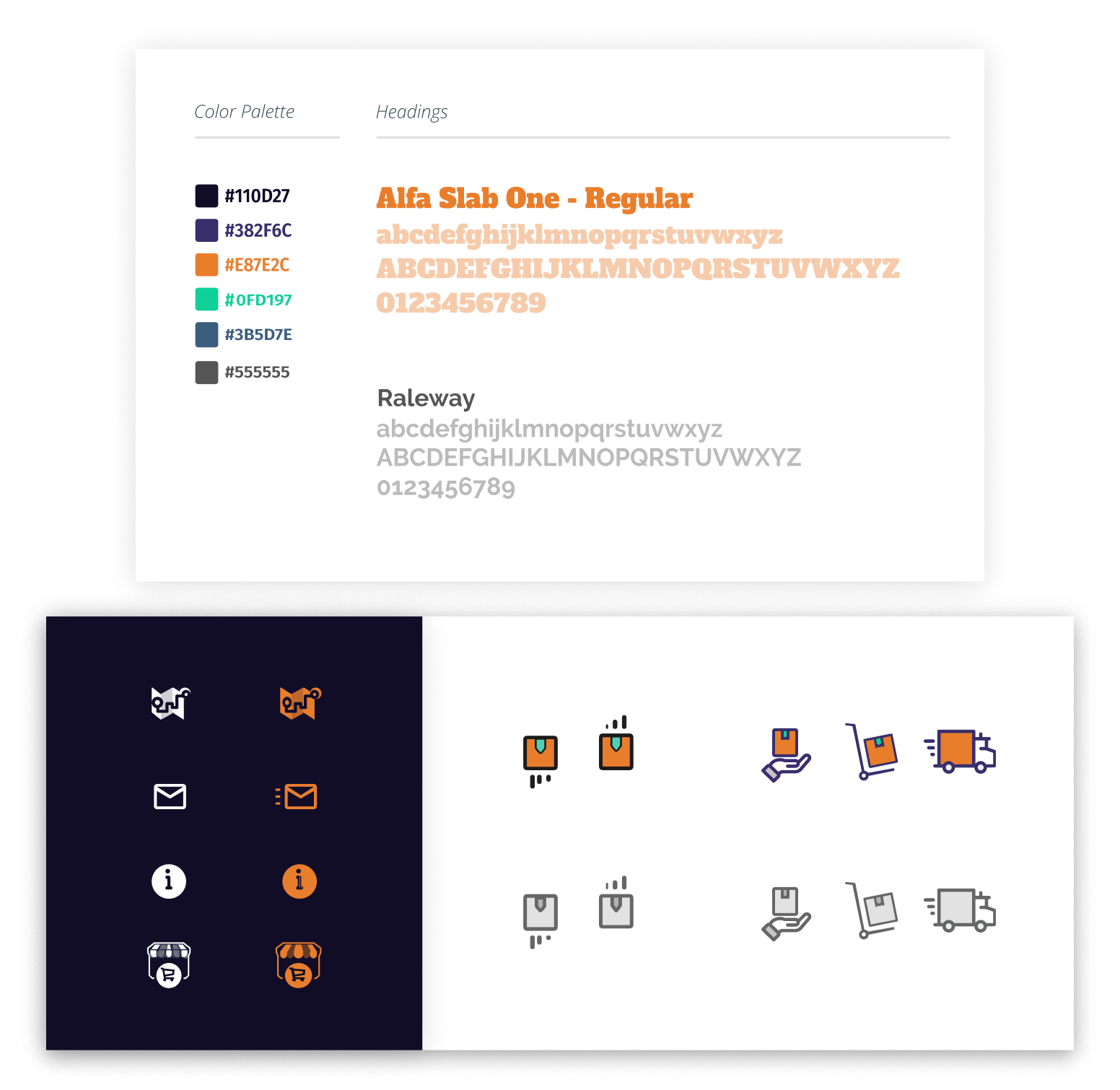 Once the interaction and visual design stages were completed, the application was built (Ruby on Rails) and tested with users on different devices, yielding these results.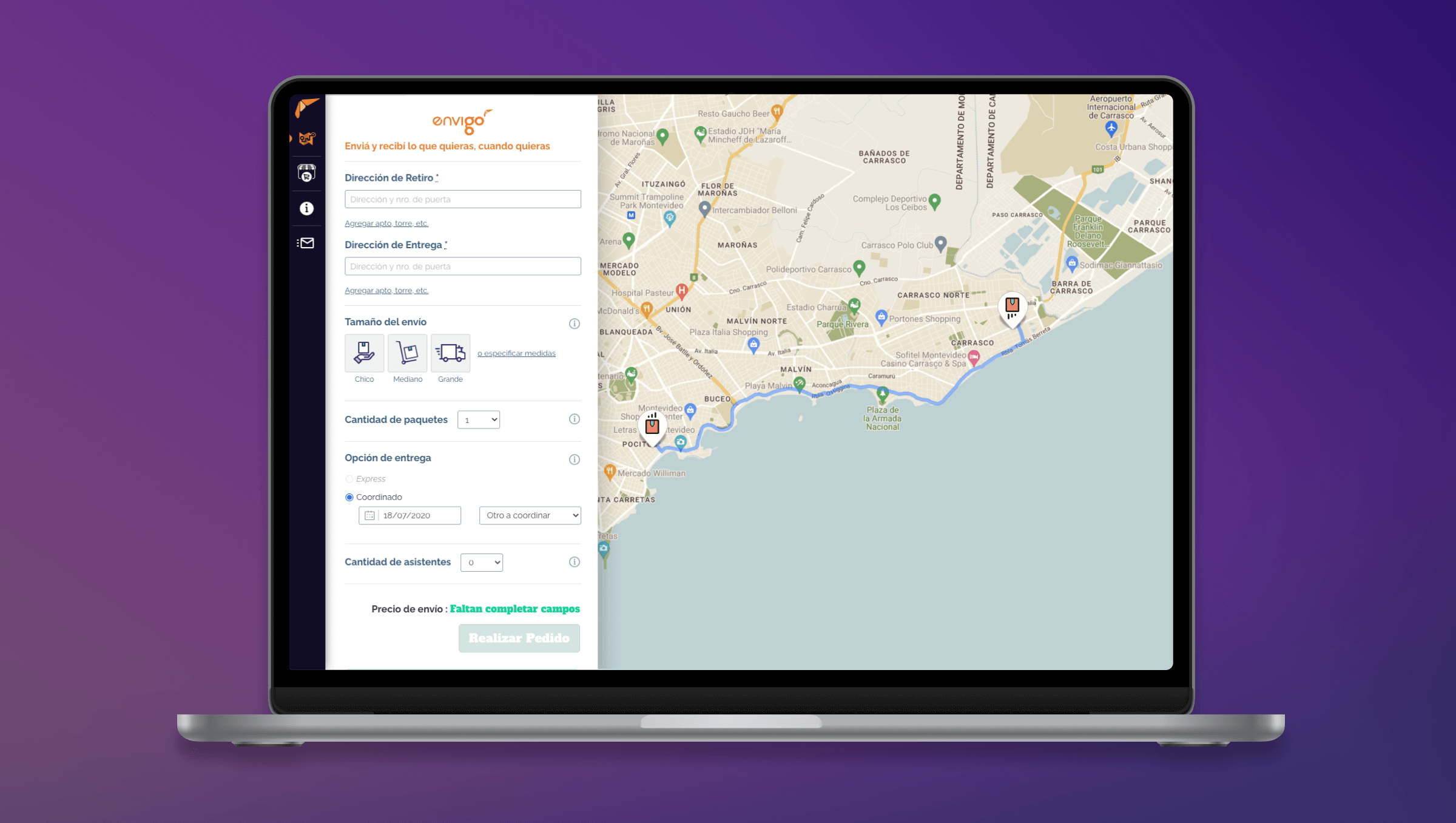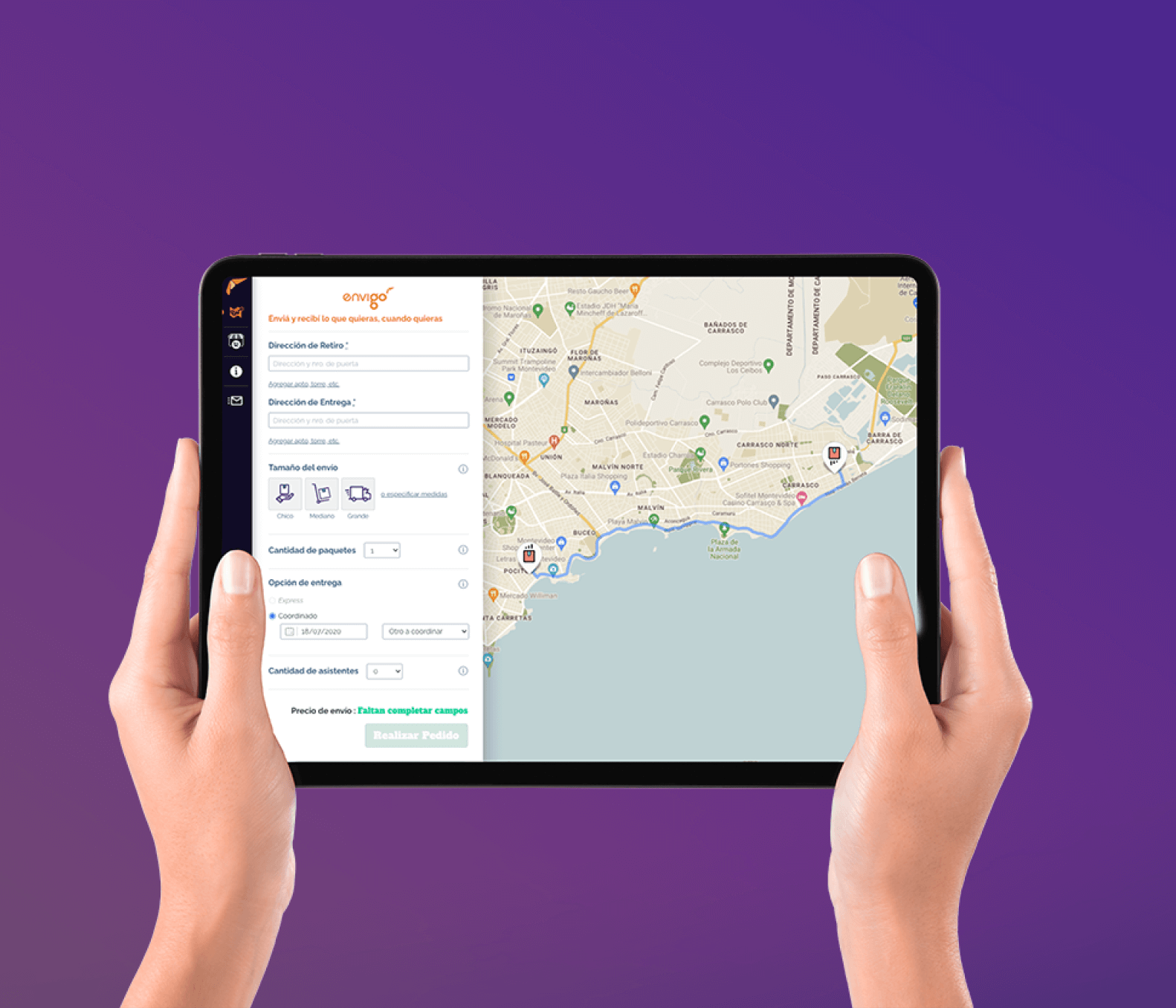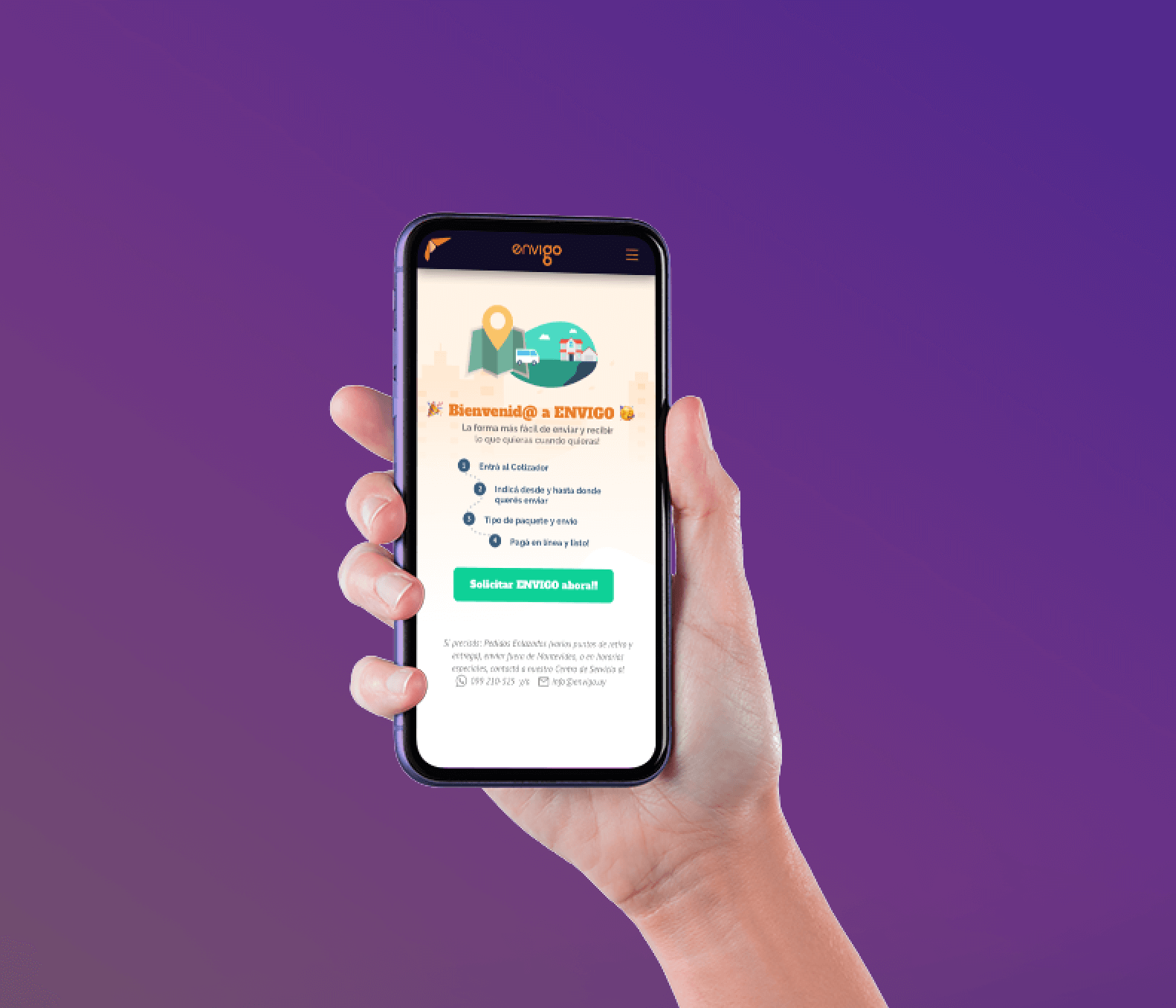 Martin displayed a strong understanding of user experience, ensuring that every design decision was made with the end user in mind, resulting in a product that not only looked visually stunning, but functioned flawlessly.

He demonstrated a great understanding of our business needs and his process for conceptualizing and creating designs was always well-planned and executed with precision. I have no doubt that their focus on strategy, process, and detail will make him a valuable asset to any team.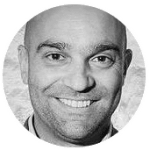 Alejandro Casaretto